Change requires work;
work requires people & resources
Undi18 is growing - but we need your support! Here are the ways you can contribute to our cause:
Internships
Interns will be responsible for assisting Program Managers and Program Associates with Undi 18's collaborative projects with various stakeholders. This will include managing voter education programs and liaising with multiple stakeholders. Additionally, interns will also help support Undi 18's campaigns. Internships are typically for the duration of three months.
Interested? Send your CV to [email protected]
* Undi18 has a zero tolerance to Sexual Exploitation and Abuse of beneficiaries. Protection from Sexual Exploitation and Abuse (PSEA) is everyone's responsibility and all employees and team members are required to adhere to the Code of Conduct, that enshrines principles of PSEA, always (both during work hours and outside work hours). Familiarization with, and adherence to, the Code of Conduct is an essential requirement of all employees and team members, in addition to related mandatory training. All employees and team members must ensure that they understand and act in accordance with this clause.
Help Us Grow
Undi18 wouldn't be able to sustain ourselves without the generous support of Malaysians at home and abroad. We appreciate your help in keeping us afloat and running in order to further our mission of empowering young Malaysians! Big or small, we appreciate all contributions.
Donate via Bank Transfer
Bank: CIMB Berhad
Account No: 8603 878 996
Account name: Persatuan Pengundi Muda
OR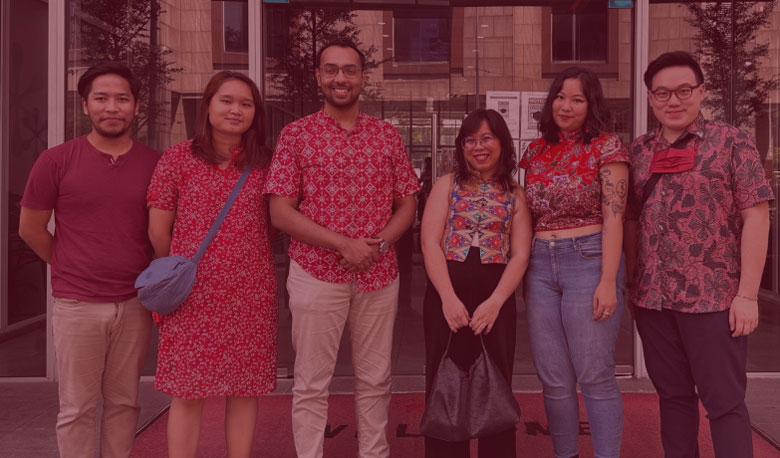 Help Us Grow
Keep up with Undi18 through our LinkedIn; see what we're up to and look out for open calls for internships and participation opportunities!
follow undi18